INNOVATION AND CONTINOUS IMPROVEMENT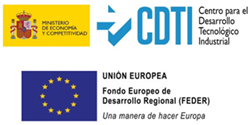 Whitin our innovation strategy applied to improve people's live, our company is realizing great developments. Followed by the Clean Room deployment and the development of new products, it is being working in the integration of a "fourth line", a more innovative range of products that change the eating habits of the population. Throughout the last year, we have decide to opt for an exciting research and development project, so-called "Proyecto Hordespo", whose founding has been accepted by CDTI (Center for Industrial Technical Development). This grant is cofinanced by the FEDER (European Regional Development Fund), through the Multiregional operational program for smart growth.
Through this project, still under development, Tabuenca wants to show to its customers its strategic change. Never lose the essence of freshness, but adapting to new times: new formats, healthy products that can be prepared quikcly, adapting to the people's life.
During 2018 we have carried out the "improvement in horticultural industry and acquisition of machinery" project, belonging to sub-measure 4.2: Subsidy for the investment in the transformation/trading and/or development of agricultural products.
The general aims of the project consist of expanding companies' production capacity and improve the quality of the products obtained and, therefore, client satisfaction. Investments must also be undertaken in order to comply with environmental legislation and industrial safety (fires).
The most specific aims would be:
To improve productive capacity. Current clients have continued growing and we therefore need to grow too, on order to satisfy the new requirements that arise. Moreover, without losing the priority we place on existing clients, we would also like to acquire new ones by offering our commitment to product deliveries and the best quality.
With the new investments competitiveness is enhanced by improving performance in production and end product quality.
To improve disposal conditions in the municipal network and water recovery which, at the same time, has an impact on water savings and, therefore, cost savings for the company.
To improve industrial safety conditions, specifically regarding fires as the facilities, after their successive extensions, required total compliance with the fire-fighting standard.
The result of all of this is greater productivity and resource efficiency, achieving quality products and the ideal conditions for the company's logistics and, through all of this, that the client gets utmost satisfaction.
The amount of the subsidy granted is 559.386,18€.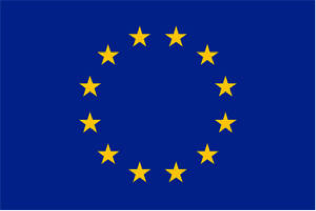 This operation has been co-financed by the European Union through the Feader.